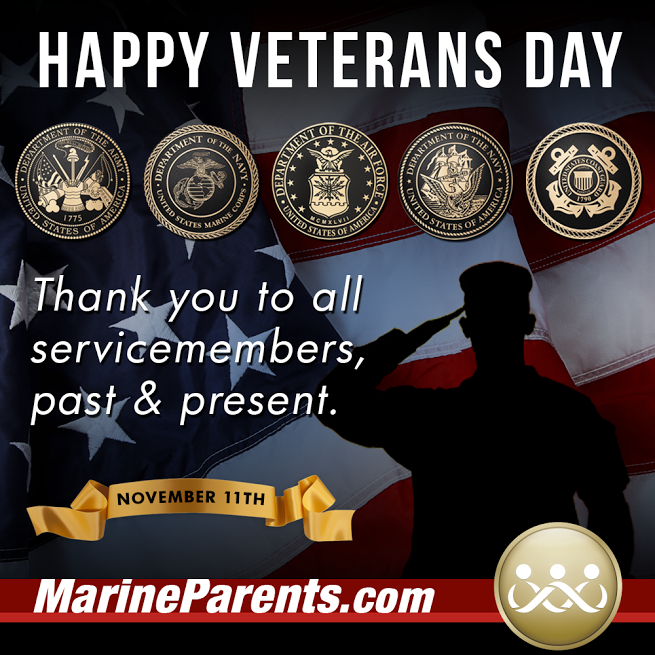 Thank You, Veterans!
Added November 11, 2017
Today, November 11, is Veterans Day and here at Marine Parents, we'd like to take this opportunity to thank all of America's veterans, past and present, for the sacrifices they've made on behalf of a grateful nation.
While MarineParents.com, Inc. may not be as large as some of the other military-based organizations you may be familiar with, what we lack in size, we make up for in consistency. For almost 15 years now, we've made it our mission to provide support, information, and services to our men and women in uniform, as well as their family members.
Click here to continue reading.